How To Make Slime with Toothpaste
Want to learn how to make Slime with Toothpaste? We put together our favorite recipe, it takes about 10 minutes, makes enough slime for 3 and only needs 3 ingredients!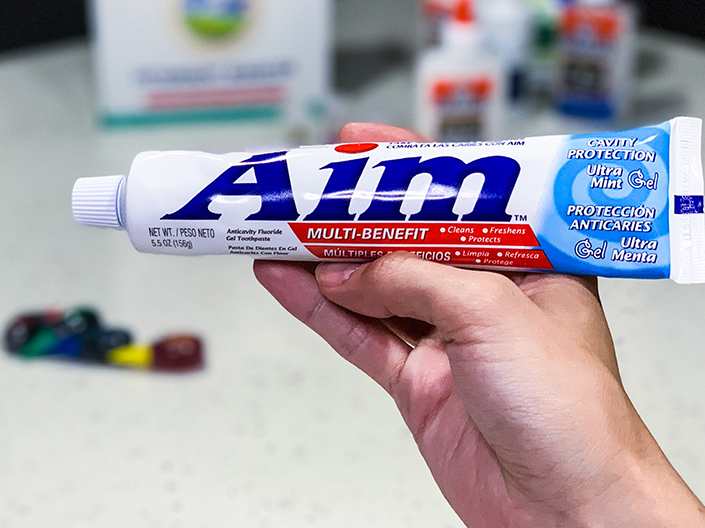 In a large bowl, measure 2 tablespoons toothpaste and 1 tablespoon water and mix with a spoon. The mixture should not be overly thin and a little thick, so add in more toothpaste to get the right slime consistency.

Measure 2 teaspoons salt and add into the toothpaste and water and stir for 3 minutes.

Then, place the bowl of slime mixture in refrigerator and let sit for 1-2 days.

Take out of fridge and enjoy your slime!